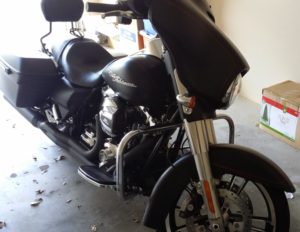 The hubs and I were out on the bike this weekend, just kind of meandering with no clear destination. My mind tends to wander when we do this and that's usually really good for my muse who wants to write as many MC books as possible. Here's what I'm thinking:
What if I sent two new characters on a motorcycle cannonball run across the US and you picked the landmarks? Then, what if I wrote you into the story to virtually take their picture at your landmark location? Could be something majestic like Mt. Rushmore or something silly like the largest ball of twine, but you must be able to send me a picture of you at that location for their scrapbook. Bonus if you can tell me a cool restaurant nearby that you might have eaten at. My boys will have to eat along the way.
I think I can get in 12 landmark/reader meet-up scenes without overloading the book and skimping on the romance. Also, I'll have to be able to map out the run in a way that makes logical sense and takes them across the country, so I'm not limiting the entries. If we get a ton, I'll write another book and another…you get the point. Ambitious? Yeah, probably, but I'm betting we can do this. And who knows, if it works out the way I'm hoping, then we can go abroad together.
The fine print:
If you're interested, comment with your state & landmark choice below to secure your spot. Picture(s) and image release form (download here) need to be emailed to me by Dec 1 with the subject: "Cannonball Run / State / Landmark."
In the event that I don't receive the promised image with release form by the due date, I'll pull first from the backup landmark in that state.
If I don't have a backup landmark, I'll put out a short turnaround request for an alternate.
The image release form is fillable in Adobe, but must be printed to be signed and scanned back. Digital signatures will not be accepted.