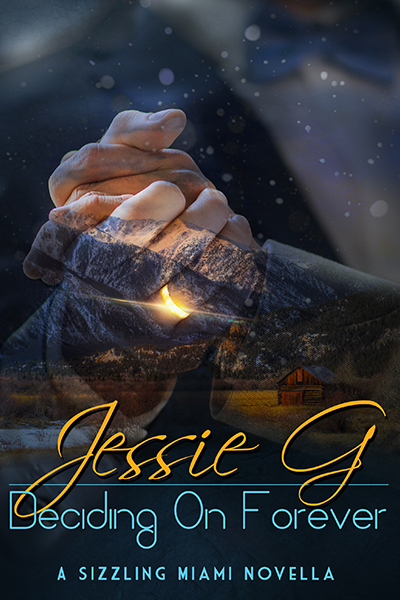 There's no place like home for the holidays, especially when Chris & Owen realize it isn't a physical location but the people in their hearts.
Chris and Owen decided on forever over a year ago, and have been working together to build a future they could be proud of. They always knew the moment would come to declare their intentions, but they never planned to do it while on vacation in Colorado. Alone.
In a historic hotel at the foot of the Rocky Mountains, their romantic pre-Christmas getaway turns into an elopement and they'll need a little help from the staff to pull it off. But before they can have the wedding of their dreams, they'll have to call the family they left behind. With the best of intentions and no shortage of tears, Chris and Owen will be reminded that no matter where they go or what they do, their family will always support their decisions.
Deciding on Forever is the sweet sequel novella to Safety in Numbers and cannot be read as a standalone.
Published:
December 18, 2016
Publisher:
Jessie G Books Inc
Editors:
Cover Artists:
Genres:
Tags: