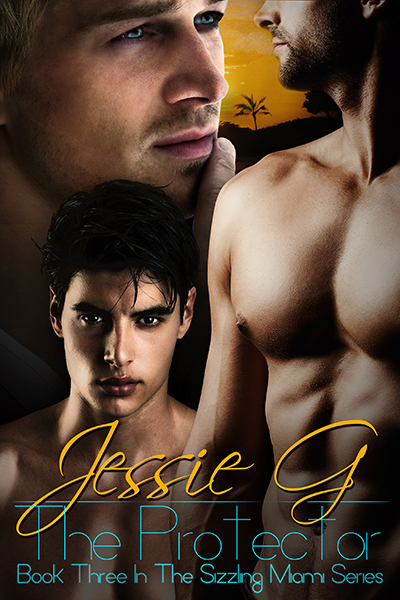 Editions:
Kindle

:

$ 4.99

ISBN:

B00THM77LM

Pages:

315
Paperback

:

$ 13.50

ISBN:

978-1507790052

Size:

6.00

x

9.00

in

Pages:

314
Signed Paperback

:

$ 15.00

Size:

9.00

x

6.00

in

Pages:

314

Can two battered hearts be mended by the love of a third? Kyle is hopeful, but when the past threatens Saul, will Javier's sacrifice destroy them all?
When he wasn't fighting, Saul Alvarez was the most sought after professional sadist in the Miami BDSM community. Neither role invites long term relationships, but he's comfortable with his solitary existence until he is charged with guarding Durango's prized whore.
Javier Escardo had been praying for death, but never expected the stone-cold killer he got in response. One glimpse into those sinful eyes reveals not only the promise of retribution but a reason to live. Six years later, through hell and back, one truth has remained firm: his protector needs saving and he can't do it alone.
Hidden beneath the public persona, Kyle Jansen longs to find a Master who will see his need to be taken over without abusing him and a lover who will care about him beyond the sexual games. It isn't until he encounters the smoldering combination of Saul and Javier that he realizes it was never supposed to be one partner at all.
Trigger Warning: While there is mention of past abuse in this novel, there are no depictions of the actual act.
Bonus Content:
Published:
February 10, 2015
Publisher:
Jessie G Books Inc
Editors:
Cover Artists:
Genres:
Tags: